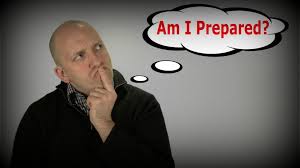 Get tips for a better 2017 business plan.
In November and December, I'm featuring business planning tips. Read the blogs and grab the free business planning templates I'm including from my online business planning system.
If you're like most real estate professionals, you create some type of a business plan this year. But, maybe it didn't work for you. Or, maybe—you just didn't work it!
Watch the Business Planning Webinar I Just Did
During this fast-paced webinar you'll see:
Why your plan probably didn't work for you—and what to do about it
How to definitely find out what will work for YOU (not someone else's plan!)
How to anticipate market shifts (!)
What to STOP doing in 2017
What one thing will assure your business plan works
Bonus: 10 Creative Marketing Ideas for your plan
Included handouts:
The strategic planning process created exclusively for real estate professionals by Carla Cross
Review: Your best sources of business
Here's to a great 2017 with your polished business plan!
How Good is Your Business Planning System?
Need a comprehensive business planning system that is designed specifically for seasoned agents?  Most planning systems don't cover the specific areas you need to address.
Check out Beyond the Basics of Business Planning.