Do you have a mission statement as part of your business plan? (More basic question–do you have a business plan?) Why is having a mission important? How should it guide you? You've heard the talks about finding your passion. But, you may be over-whelmed in your careers. It's just too much to think big when you're just trying to find that house or convince a buyer to work with you!
The Importance of Your Mission
By this time of year, I hope you've created your business plan. But, I'll bet you didn't include a mission statement. Why? Because it's not part of most of those quick, easy, one-page business planning 'templates. Still, it's extremely important o your success. How come?  Otherwise, you don't know whether or not the actions you decide to take will fulfill your mission. You go to all those seminar gurus and just can't decide what's right for you. Having a solid, well-thought out mission will clear up the cobwebs and give you focus.
Tackling and Bringing Down your Time Management Challenges
If agents have been in the sales business a little while, they've already discovered that their biggest challenge is time management.  How can you get done in a business day everything that needs getting done? That's where your mission comes in. Creating your mission helps you prioritize all the things you're supposed to do. It helps you decide what not to do. Most important, it helps you figure out
     how to put YOU into your sales business successfully
Planning Tools and Guides for You
I want to help you put the inspiration in your business plan. So, I'm giving you the vision and the mission planning guides (vision is where you want to 'end up' in your business) and your mission (it works for leadership, too). Click here to get these planning tools, which are excerpted form my resource The Business Planning System for the Real Estate Professional. 
Check out this Step-by Step New Planning Program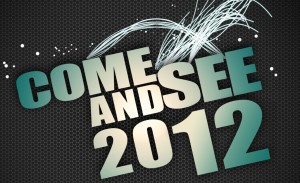 If you haven't created a business plan yet, or want some expert guidance:
See my complete business planning program, which includes 'how to' webinars and all planning documents. I guarantee you'll find planning encouraging, and your plan will be a real guide to greater success this year.
Click here to find out more.