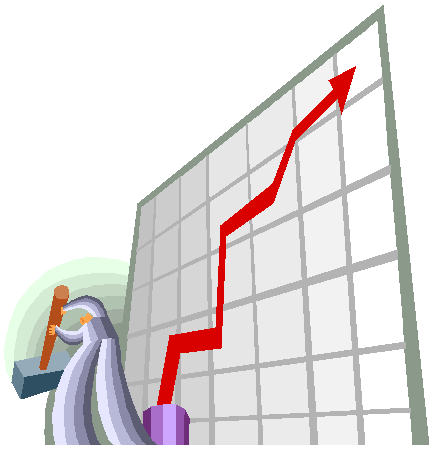 What do you manage?
You're in business for yourself. Great. You are in charge of managing how you do your business. But, there's more. You are also in charge of managing your attitude.
Who Should Motivate You?
Sounds easy, doesn't it? Part of it is. However, it is difficult for managers to find out what motivates each individual (everyone has different motivators). And it is more difficult to design a motivational program to fit each agent's needs—time in the business, motivators, outside influences, and so on. Moreover, it's difficult for a manager to manage the constant flux of attitudes to catch agents when they are falling into depression and to pump them up. Agents' attitudes change hundreds of times a day. When agents get down, they usually talk to themselves—negatively. 
Three Steps to Manage your Attitude for Success
Recognize your attitude about the business will change as you do the activities in the business.
Acknowledge each time you draw a conclusion about your activities.
Develop a process for drawing a positive, motivating conclusion.
Make an attitude notebook (either hard copy or online). To evaluate and manage your attitude, try this simple, effective method.  Divide each notebook page into the following six columns:
Self-talk
Conclusions of your self-talk
Positive attitude
Negative attitude
Revised conclusion or revised attitude
Belief
As you go about your business day, keep your attitude notebook handy. Write down each time you talk to yourself—positively and negatively. Let's say you just held an open house. As you are leaving, you say to yourself, "What's wrong with me? I thought I was a good communicator, but these people coming into my open house won't tell me anything." Write down the conclusion you drew: "Maybe I'm not cut out for this business." Note these thoughts in the proper column—positive or negative. Obviously, the above comment and conclusion would go in the negative column.
Drawing a Positive, Motivating Conclusion 
Studies show that most self-talk is negative, which naturally leads to a negative conclusion. People will talk to themselves about this conclusion 10 to 20 times and convince themselves that this conclusion is true.
Stop and note: How many times to YOU beat yourself up when you make a mistake or the outcomes aren't as good as you wanted? 
Thus, when agents conclude that they cannot be successful in open houses, that idea plays again and again in their minds until they change their positive attitude about their success in the business and form a new belief about their ability to communicate.
Challenge: How Many Times Can You Repeat a Positive Reinforcement?
You can stop this insidious—although natural—process by replacing it with a new process. To do this, you must replace your natural inclination of negative self-talk, repeated again and again, with some positive self-talk, repeated again and again. Replacing negative reinforcement with positive will change your career for the better!
So, tell me. How has this been working for you? Are you changing your negative self-talk for the better?
See Up and Running in 30 Days (business start-up plan book) and Up and Running in Real Estate (business start-up planning training online) for more help in managing your attitude to success.
Recognize ®
Acknowledge ®
Develop New Conclusions