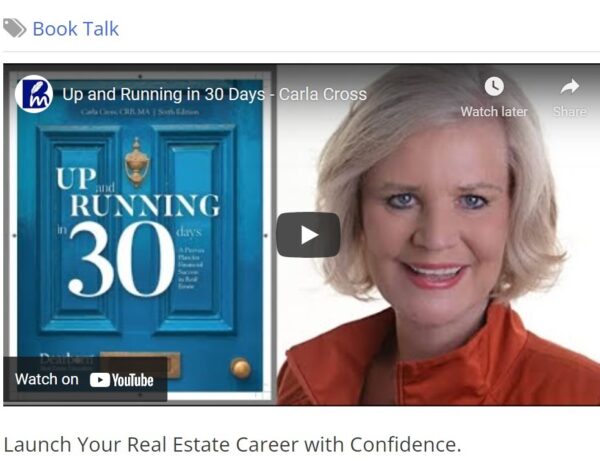 Click here to hear the podcast.
Starting a new career in real estate? Wondering what to do and how to do it?
You need a plan–a proven, concise, business start-up plan. And very few agents start with any type of plan to proceed. No wonder so many fail!
Listen as master trainer and coach Carla Cross discusses why every new agent needs a plan–and how to use her internationally-published book, Up and Running in 30 Days as a proven plan of action to assure you make money fast.
Now in its 6th edition, this plan has been used successfully around the world to launch exceptional real estate careers.