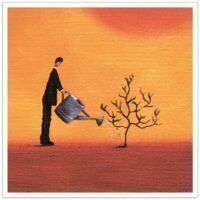 According to the latest National Association of Realtors' survey, _____ % of agents' business was return and referral. I left a blank there so you could guess. The answer is about 34%. Do you think that's high enough?
Most agents tell me they want repeat and referral business to be 80-100%. What a disparity!
Why 'Up' Your Repeat and Referral Business?
It's easier.
It's less expensive.
It's more rewarding.
People are nicer!
The BEST Thing you Can Do
Simply, reward the behaviors you want.
"Behavior that's rewarded is repeated".
If you want more referrals, thank people profusely for them.  
Some Rules about those 'Rewards'
Don't wait to give them AFTER the sale has closed. Give them as soon as you get the referral. Rewards need to be immediate.
Never give them money. Why? Because it's never enough—and it may be illegal.
If possible, have the gift delivered to their place of work. It will start conversation and you'll probably get more referrals.
Be generous and 'gift' often!
Ask people for referrals when they are happy with your service—at any time during the conversation or transaction.
Some of your best referrals will come from those you DIDN'T sell. For whatever reason, they didn't 'buy', but they think you're wonderful. Keep an open mind.
Set your Goals this Year for Repeat and Referral Business
If you didn't include this in your business plan for 2022, do it now. Track where your business comes from. Make a specific, distinct plan to reach your repeat and referral goals. What actions will you implement? How will you celebrate your 'wins'?