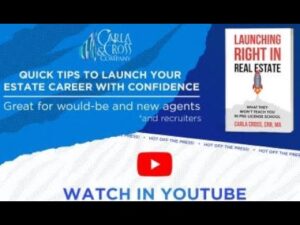 Often, agents feel disillusioned when the promises they heard in the interview don't come true. Sometimes, it's because they were false promises. Sometimes, the candidate 'reads into' the dialogue benefits that aren't there. Often, it's because the candidate didn't ask the right questions. In this video, Carla investigates the 5 interview questions every agent should ask.
Recruiters: Be ready to answer these questions candidly.
Watch my short 3 minute video here.
Were those the questions you thought I would list? What questions do you wish you had asked the recruiter before you committed?