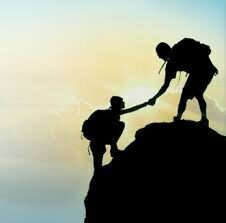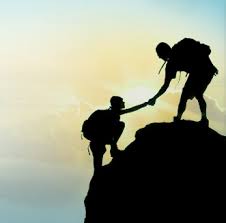 Taking that next step into management? Get the skills first.
At the end of this blog, I've provided a rating assessment that I use in my Leadership Mastery coaching. You can rate yourself on your management skills, so you'll know what you need to work on prior to going into management (or if you're already in management).
Are you thinking of going into management? Few of us knew the skills–or the level of skill attainment–we needed to succeed in the job. I want to help all of you who want to go into management to succeed at a high level. Thus, these blogs.
For the past couple of months, I've been interviewing potential managers. I've found that almost none had done any 'prep' work to go into the position. Yet, successful managers have developed specific, somewhat unique skills to do their jobs. And, what I've found is that these skills must be at least partially developed before we launch ourselves into management–or else we get swamped by all these new challenges hitting us in the face!
In an earlier blog, I discussed the skills we need to have honed prior to going into management. In this blog, we'll tackle getting those skills in certain areas.
At the end of this blog: grab my assessment tool I use in my Leadership Mastery coaching series to help new managers plan for this skill attainment.
The Biggest Skill Area Managers Need Today to Succeed
What do you think it is? It's recruiting and selecting skill. Why? Because, there's so much competition for good agents that a manager just can't sit back and wait for agents to come to them. It isn't the old days (although I never was able to do that in my 'old days!').
These skills are the same skills good agents use to expand their businesses. That's why we need to hire managers who have been successful recruiters and selectors. Notice I said recruiters and selectors. I know companies brag about how mahy gross recruits they landed that month or year, but, long-term, it's those who stay, prosper, and grow with the company that add to the profitability of all.
One of the standards you need to create when you're hiring a manager is
How successful was that agent as a business getter? What's the number of transactions you would accept?
How to Get Recruiting and Selecting Skills
Your company may have a course focusing on these skills. If so, take it prior to going into management. Overall, the best courses out there for management are the CRB courses, leading to the Certified Real Estate Broker designation. I highly recommend them. Here's the link.
What's Your Agent Track Record?
As I said, the greatest skill managers need are recruiting and selecting skills. If you don't have a track record of at least 12-20 transactions a year as an agent, in my opinion, you have not developed the skills in recruiting and selecting you will need as a successful agent. It's my experience that agents who didn't actively lead generate will carry that habit into management. They will balk at lead generating for agents, and they will fight upper management to the death–and to everyone's detriment.
Resource (Some are FREE) to Gain those Management Skills
This month, I'm offering some of my management resources free with purchase of other resources. Check it out here.
Grab the leadership skill assessment here.
Managers or general managers: If you're hiring a new manager, help them evaluate their skill levels and then create a training and coaching program to assure they get those skills before they launch their management career.