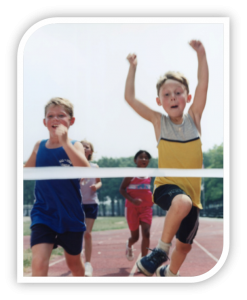 Newbies (or those re-energizing their businesses….): How fast do you really want to make a sale? If you're under a year in the business, do you feel you're really "up and running" now? A few years ago, I did a very revealing survey of hundreds of new agents. (That survey is in my new book for would-be and new real estate agents, out soon).  I asked these new agents when they wanted their first sale. What do you think they said? Before I tell you: When do you want your first sale? If you're like the agents in my survey, you expect your first sale
                                        within your first month in the business. 
Are You Going to Hit the Ground Running?
 My assumption: You want a fast start! If you already have my business start-up plan, Up and Running in 30 Days, you know I start you right into the business so you can realize that sale within your first month. This is, unfortunately, very unlike the start most agents get (they get a very slow start—keep reading!).
 If Agents Expect a Sale in the First Month, What Do Their Managers Expect?
 Your expectations may vary from your manager's expectations of you. If the new agent expects high earnings fast, what did his manager expect from him?  Most of the respondents from the survey didn't know what their manager's expectations were.  71% of the respondents didn't know even the minimum expectations of their managers–the minimum production standards they would have to meet to have their contracts renewed the second year.
 Why is Matching Minimums and Goals Important?
 To assure that the new agent and manager see 'eye to eye', you need
mutual expectations in writing prior to hiring on
to see the exact business activity plan you will be coached to
proof that the plan works!
What if your manager doesn't care how fast you make a sale—or even that you make a sale? You may think that's good news. You won't have any pressure to produce, you can go at your own speed, yada, yada. But, the bad news is that you will get no support focused on SELLING real estate!
A Manager's Honest Comment
When I was VP in charge of training for a large regional franchise, a manager called me to ask what she could do to help someone produce. The first question I asked was,  "How long has this agent been in real estate?" The Answer: One year–and she hadn't made a sale! I asked the manager,  "Why are you still retaining that agent?" The manager replied, "It took me a long time to make a sale in real estate and I just want to give them a chance." How mis-directed!
What Going a Year without Making a Sale Means
Simply, it means the agent has not been lead generating. Short-term, if an agent has been lead generating and has not made a sale, it's just a matter of numbers and skill. That's coachable. But, if an agent hasn't been lead generating–and goes one full year without a sale, it means that agent is just waiting for a happy accident. You can't make a career on happy accidents.
The Manager Had No Idea What The Agent Had Been Doing
The manager's game plan for the agent was 'let's just wait and see what happens.' She had absolutely no idea of what this agent was doing every day to generate business. Some game plan…
Manager's Expectations Equal Their Game Plans for You
Because this manager had such low expectations of her agent, the manager had no game plan. She just let that agent fail for a year. I believe that's cruel and unusual punishment!
Be sure your manager has expectations of you that you can fulfill, and that your manager will actively coach and support you to realize.  (Psst: Go ask NOW!) Now, get up and running to that first sale! (or more)