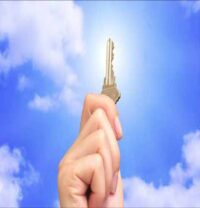 Training is Not Enough Training is great, but it's not enough. Why? Because you need context. You will get a myriad of information. But, what will you do on Monday to start your career toward a sale? How will you decide which are critical activities and which are nice to do, but don't lead you to a sale? A great start-up plan teaches you how to categorize, measure, and analyze your activities so you stay on track to your goals.
All New Businesses Start with Plans All new businesses start with a plan. You have just gone into business for yourself. What's your business start-up plan? Without one, you'll just flail from one scheme to another.
Watch this short video to find out why you need a plan to focus your business activities.
If you're looking for  proven business start-up plan, along with the training to implement the plan, check out my unique online training/coaching program Up and Running in Real Estate.  Quit wasting time, money, and effort. Get the guidance, support, and coaching you deserve to launch or re-launch your career right. Carla even coaches you weekly, too.