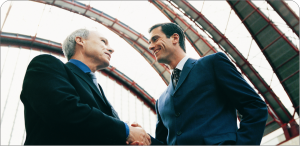 This  month, I'm focusing on lead generation. Why? Because it's the life blood of your business! And, it's fall now, the time when we have an opportunity to set up a great 2016–if we lead generate on purpose.
Is your lead generation plan a '10'? How would you grade your lead generation efforts? Do you lead generate on purpose? If not, why don't you lead generate? Everyone says that's key to your successful career. But, in truth, many real estate agents avoid lead generation like it's the plague. What's the real reason agents don't lead generate? We trainers like to think it's because they don't know how. Or, they don't have a plan. Or, they don't know the best sources.
Wrong. The real reason is
They don't know what they would do if they got that lead!
Successful lead generation means you have to take the next step. And, if you're not confident in that next step, you're not going to take that step. So, how do you gain confidence? Here's the process: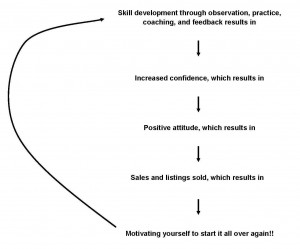 It starts with skill development. What I'm going to share with you is not something I learned selling real estate or training. Instead, I learned this as a piano student, and later as a piano teacher. It is the process to learn ANY new skill.
The 4-Step Process to Gain a New Skill
Here's that four-step process:
1. Gain a model/a process
2. Practice the skill until you're blazingly good at it
3. Get feedback on your practice
4. Then, try it out with real clients
By the time you've gone through these 4 steps, you'll have convinced yourself you really ARE competent. So, you won't e afraid to lead generate. In fact, you'll be excited about the opportunity to help a buyer or a seller.
My question to you: How often do you practice skills before you try them out on a real customer? What would happen if you were supremely confident about the outcome to your lead generation?
Get the Confidence AND Skills You Need to Succeed
None of us will take risks unless we're feeling confident. How do you gain confidence? With proven skills. When I know I can do something, I will do it–so will you. I know that from my many years as a teaching and performing musician. So, how do you get that confidence? Take a course that helps you develop skills and confidence a step at a time. Check out Up and Running in Real Estate now.  It's a small investment to foundation your career-