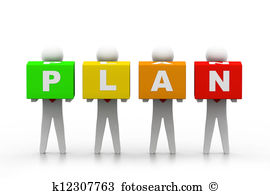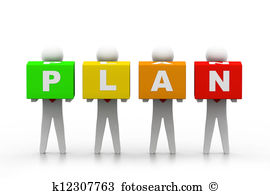 Through December and early January, I'm featuring business planning in my blogs.
Everyone knows they need business plans. Yet, most people attempt to write a plan without a system–a guide–a map.  Here are some aspects to look for in your planning system.
Is it a System, or is It Just a Piece of Paper?
Be sure your business plan is a comprehensive, proven system, designed to take you through the necessary planning steps. Here are three areas you need to evaluate about a planning system before you start using it for your plan:
1. Customization. Is the plan customized and proven for your business? You need a system that is proven for real estate salespeople. See the end of this blog for a 'flow chart' of a complete listing system.
2. Specific analysis of your past selling history. Does your planning system give you direction in analyzing the most critical parts of your business in the past year? This is one area that most planning systems gloss over. Yet, it is the most important area for real estate professionals to assess. Knowing exactly what your business habits were–and the results of those habits–will lead you to make changes in your business, both in business habits and in budgeting.
For example: Do you know the ratio of your listings taken last year–to your listings sold–in normal market time? Most agents don't. Why? Because they weren't asked that question in their business planning systems.
3. Separates the "dollar-productive" activity portions of your business from the support portions. Many agents fail because they don't do enough "dollar productive" activities, those activities that directly lead to sales and listings sold. That's because the business plan system they're using doesn't differentiate between those activities and "support" activities. In her work nationally with real estate companies and agents, Carla Cross has analyzed hundreds' of agents' plans. She has found that the planning system itself, if it's deficient, will lead the agent off-track.
All Activities are NOT Equal. Poor business planning systems are structured in a way that leads the agents to believe that all activities are equal in outcome. Not true. It all needs to start when the agent first starts the business. Up and Running in Real Estate, Cross's online business start-up plan, has clearly prioritized activities, numbers, strategies, and dialogue. Agents shouldn't 'graduate' to a long-term plan until they've mastered short-term planning.
Being critical of your planning system is really the first step in planning a successful year. You've made sure the system you're using is going to lead you through a thought process that automatically creates a good business plan. Now, the only thing left to do is the implement your plan!
Grab My Online Business Planning Program
Thought you'd get it done but it's still on your 'to do' list? I want to help!
Managers: Frustrated because you can't get your agents to plan? Problems solved! I've put my exclusive planning pages online–plus webinars to help you get through that plan fast. Don't wait another year for business success. See more here.
Managers: I'll teach your agents how to plan, too! Included in your Manager's Package!
Ready to order? Click below:
Beyond the Basics of Business planning for Managers —  $249