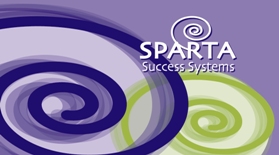 How valuable is that lead you just generated? You already know an Internet lead costs, on average, $215 to generate. Have you computed what leads from various sources cost you? Do you value that lead enough to create a foolproof plan to capture it, convert it, and close it?
The Days of Waiting for Leads is Over
If you've ever spent time generating your own leads, you know what this means. Unfortunately, too many people starting selling real estate when it was 'on fire'. Their idea of selling is close one person waiting in line and then yell  'next'. Well, it's not that kind of market now. It's
'keep'
'go back'
stay with them as long as it takes'
It's no longer 'get 'em wherever they are', but it's proactively lead generate consistently.'
How Many Pro-Active Sources Do You Work?
Do you know your best proactive sources? As a new agent, I knew about two people in the area. Because I had no built-in network, I did every kind of lead generation known to man. I worked all the time. I learned by all my mistakes how to generate leads—and the value of a lead. Figure out your best sources of leads and work the heck out of them! Up and Running helps you do just that, by prioritizing sources of leads, too.
Is Purchasing a Lead Better than Self-Generating?
Purchasing a lead is so much easier than generating your own. But, you must treat that lead like the potential gold it is, so you'll be the Jerry of sales, not the George. (see my earlier blog about the differences in lead conversion skills of Jerry and George….)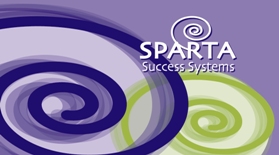 Get Tips on  Converting that Internet Lead
On June 28, my friend Kelle Sparta is presenting a complimentary webinar on capturing Internet leads. If you'd like to know more about what it takes to turn your website into a Lead Generation Machine, sign up for her free webinar.  In it, she will take you through all of the steps it takes to make your website work for you.  This content-rich webinar will teach you more about internet marketing in one hour than you could learn from taking many courses online – and even better yet – it's specifically targeted to real estate business.  You won't find anything else like it!  In it, she will address:
Turn Your Website Into A Lead Generation Machine!
Separating Yourself From the Competition – Why People Should Work With You
Search Engine Optimization – Getting Leads To Your Site
Converting Lurkers Into Leads  – How to Make the Most of the Leads You Already Have
Opening Up The Pipeline – Getting the Flow of Leads to Come in Consistently
When: June 28
Time: 9-10 AM PDT (that's 12 noon EDT, 11 AM Central, and 10 AM Mountain)
Register here. Space is limited, so, 'grab your seat' now! Get the tips to turn many more Internet inquiries to leads to sales to loyal clients.