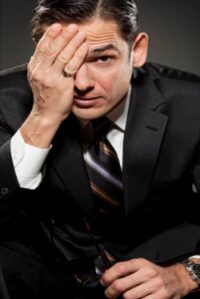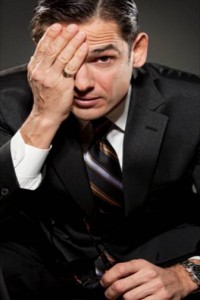 Here's how you can gracefully handle your disputes with clients–and other agents. This blog is directed toward newer agents, but, I think it's got good advice for seasoned agents, too. This topic is excerpted from my eBook What They Don't Teach You in Pre-License School.
It's inevitable. You're working in a high-stress business with some highly aggressive people. You will run into some of these 'bumps in the road'. Here are some tips in how to handle them.
Client Disputes or Poor Client Service 
You're a new agent. It would be unbelievable if you didn't make some mistakes. And, those mistakes can make clients angry. First, go to your manager right away to find out how to rectify your mistake. Don't keep it secret and hope the manager won't find out. When those clients call your manager to complain about you, it just becomes a much bigger problem. Remember, your manager is there to support your client-agent relationship.
Second, call or meet with your clients and attempt to make things right. Usually, just listening (and not defending yourself) is enough to cool your clients' jets. Then, deliver a sincere apology. Clients don't expect you to be infallible. They expect you to be honest.
Big Idea: The biggest mistake agents make with clients is to promise them things they can't deliver. Then, when they can't deliver, the client is angry. Remember,
Under-promise and over-deliver. 
Agent Disputes
I know you think it won't happen, but you'll have some misunderstandings or disagreements with agents in your office or those you work with. Here's in general how to handle those disagreements:
Go to the agent first and attempt to settle the disagreement. Be firm but calm. Use the words, "This is how I'm feeling." The listener can't argue about your feelings. Find out their perspective and attempt to resolve the problem. Remember, though, that, with highly aggressive people, they may be willing to make you lose to win. And, unfortunately, there are seasoned agents who seem to live to make life tough for new agents.
If you can't resolve the dispute directly with the agent, go to your manager (or managers, if it's an outside agent). But, be sure to get all parties in the same room at the same time. Never allow the manager to speak only to one party at once. Managers have been known to side with the biggest gorilla in the office.
If you still can't resolve the dispute, you can go to your MLS or Realtors' Association. They have grievance and Ethics committees to solve such problems as commission disputes and ethics violations.
Big idea: As you're interviewing, find out if the company has a Conflict Resolution Committee or Agent Leadership Council. It's important that you get equal representation against any of those aggressive 'gorillas'.
Disputes with your Manager
Follow the guidelines with disputes with agents. Always attempt to solve the dispute first with your manager. Don't gossip about the manager in the coffee room to other agents! That just infuriates the manager, and won't help your position. Take your grievance directly to your manager in a timely manner.
If you can't resolve your dispute with your manager: You can go to your Conflict Resolution Committee in your company, or you may take your dispute to the owner of the company (if different from your manager).
Document, Document, Document
In all the situations above, you must document everything–every phone conversation. And you must keep all your papers and notes so you can remember–and defend your position, if need be.
What advice do you have for those who find themselves in these positions?
Know Someone Thinking of Going into Real Estate?

If so, they NEED this eBook, What They Don't Teach You in Pre-License School.  From many years interviewing thousands of would-be agents (and hearing the big stories they've been told about real estate!), I compiled the best, most complete answers to all their questions–and many they don't know they should ask! See it here.