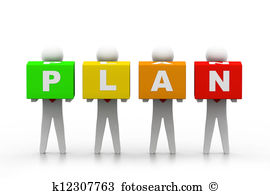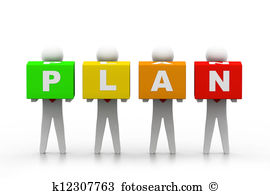 Business planning! Here's how to create your action plan–the part we all love! Answer the 10 questions below and you'll know exactly what to put in your plan for 2021.
Throughout November and December, I'm focusing my blogs on #business planning, so you have plenty of information to create a great plan. Look for #business planning checklists, processes, samples, and systems--ready to use, too.
Big Mistake in Business Planning: Launching Right Into your Action Plan
The most common question I get when I'm teaching business planning is, "What should I do next year?" or "What should I put in my action plan?"
That's like starting at the end of a piece of music and working backwards (I'm a musician….).
The Answers to These 10 Questions will Create that Action Plan for You
In future blogs, we'll investigate parts of the business planning process that must precede creating the action plan. Now, let's look at the 10 questions we must answer from our businesses this past year so we can choose the right actions for 2021.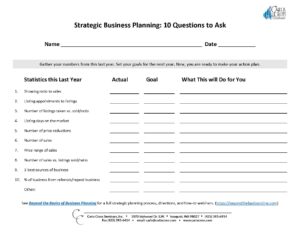 You'll see your strengths, your challenges, your time management as you answer these questions. Grab the document here. 
Getting serious about business planning? I can help.
Beyond the Basics of Business Planning, my unique online program, will show you exactly how to construct a strategic plan that will work for you for 2021.
Agents: 14 documents and 2 webinars walk you right through the planning process so you save time and avoid costly business planning mistakes.
$149
Leadership: All agent documents and webinars, plus leadership documents and 3 webinars to help you convince your agents to plan and involve them in the planning process
$249
Purchase here and create an awesome strategic business plan for 2021.  
Bonus: Free Business Plan Coaching
Purchase by Nov. 23 and Carla will provide coaching to your business plan in a small group; 3 Zoom sessions to help you finish that plan–one per week, starting on Nov. 23. She'll answer questions, and explore new ideas. This is a $500 value, FREE to you when you invest in Carla's strategic business planning system now.