Here's an inexpensive, yet very effective method to stand out from the crowd—writing articles to establish yourself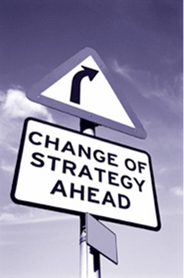 as the "real estate agent of choice". 
Got no money but know you need to create and implement a marketing plan? There's one type of marketing that's overlooked by many real estate professionals. Yet, it is one of the most effective. Why is it? PR (public relations). Specifically, I'm going to show you how to write articles to increase your visibility and credibility.  
 The Problem
You can have the best product or service in the world. Yet, if you don't let others know about it, the product or service doesn't succeed. It's the same way with agents. Too often, these same highly skilled, highly effective agents think that clients will, on their own, simply figure out that these agents are exceptional and work with them. Not so.
What Doesn't Bring Business?
Unfortunately, many agents think that their success will be due to factors such as:
            The amount of good floor time given in a particular office–or Internet leads, or Relo leads–or any of those 'reactive' lead sources unscrupulous managers promise agents to get them to sign up!
            The name of the company
            The real estate market at the time
            The amount of desk fee or commission structure
 If any of these were true, the agents in that particular office would all be making the money of their dreams! We know that's not so. You know you're a good, trustworthy agent. You know you've helped clients. How do you promote this fact help other clients choose and trust you?
 Advertising And Public Relations: Do You Have Both in your Marketing Plan?
Too often, real estate agents use a one-dimensional approach in sales marketing. They look to home advertising to find buyers and sellers. There are three concerns with relying on paid advertising only for finding buyers and sellers, and proving your credibility:
            1. The client is over-communicated with today—everyone's doing it
            2. The cost of mail and newspaper advertising is ever-increasing
            3.  It relies on the strategy that all agents are the same, it's just the
                        company that's better–or, it's about the houses, not the choice of an agent
 Revving Up your PR
Instead of spending so much money in advertising, and/or relying only on one type of marketing, expand your marketing strategy to a different method of promotion: public relations (PR). Specifically, add to your strategy writing articles, getting them published, and using them for various sales tactics. You can use the same articles in your blogs. Why PR? First, it costs nothing except your time. Second, an article has a much higher 'trust' level than an ad. Third, you've got little competition. Fourth, you can use those articles in a myriad of ways to promote yourself:
            In mailers
            In your promotional tool, your Professional Portfolio
            In your pre-first visit seller and buyer packages
            In your sales presentations for buyers and sellers
In the next blog, we'll explore the specifics of writing articles.
Want to know more about writing marketing plans? See Up and Running in 30 Days, which has a prototype plan. Or, if you're a seasoned agent, see The Business Planning System for the Real Estate Professional.