In November and December, I'm featuring business planning. Also check out my blog for managers, Management in a Minute, for business planning tips for owners, leaders, and managers.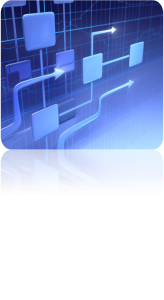 Do you have a business plan for next year? Is it in a format that I could actually follow if you delegated running your business  to me? I doubt over 5% of the real estate professionals could answer that question 'yes'. Yet, we all talk about the importance of a business plan.
Here are five of ten critical points you must have in your business plan to make it a plan that actually works for you, not just a thesis that looks important on the shelf! I'll discuss the next 5 in my following blog.
1. Spend much more time in review.
Your plan must include an in-depth review of the past year, or, better yet, the trends of the past three years—both inside and outside your business. Your plan must draw conclusions about this review, so you can use what you learned in planning for the next year. Write it out, so you can remember why you're making the moves in that next year.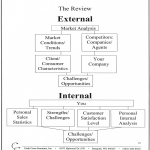 Click here to see the areas you should review.
2. Analyze your budget vs. actual expenses.
Measure your last year's budget versus your actual expenses—and do an analysis of what happened along the way. How can you set up your budget for the next year without analyzing last year's budget and consequences?
3. Create separate action plans for each area of responsibility.
Create separate action plans for each of your areas of responsibility: Financial/operations/planning/technology, lead generation, marketing (inc. social media). That way, you're actually creating a road map to use every day, not just a broad brush picture.
4. Use the strategic planning process to think through your business.
Use a strategic, or thought-out approach to each of the planning areas—based on your vision, mission, and positioning of the company. Don't just copy a particular company because they're successful. It may not be 'like you'.
5. Be sure your objectives are measurable.
Write measurable objectives in each of the action plan areas—so you know what you're shooting for and can celebrate the attainments. For example, in lead generation, decide on measurable production goals that should result from your lead generating efforts.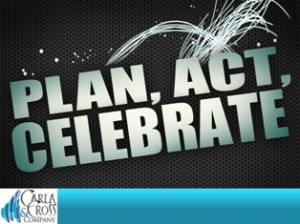 Want to see more on business planning? Check out my online program Beyond the Basics of Business Planning. All the instructional webinars and documents are online, and very easy to complete and implement. This is a program created exclusively for real estate owners and managers. And, when you purchase the manager's package, you also get access to all the agent's planning videos and documents.
Complimentary Business Planning Webinars
I've recorded 2 webinars for you to help you get inspired to plan for next year–and to give you information on what I believe are the biggest success strategies for the coming year. One webinar is for agents and one is for leadership.