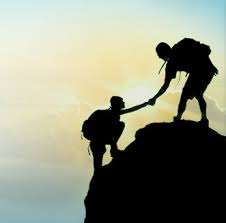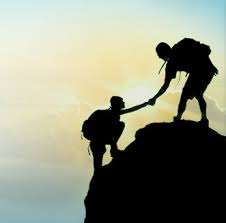 This month: I'm helping great agents expand their businesses by building a team. Each week, I'll be giving you one principle about team building that assures you build a great team.
The situation: You're a seasoned agent. You want to double the number of transactions you complete in the next year. What's your goal—50? 75? 100+ transactions? You've thought about hiring an assistant. Or, perhaps you already have an assistant and are considering expanding your team.
Top producers rarely work alone. In fact, they have found there is a limit they can do without an assistant and team members. So, top producers have created support from an assistant and teams of agents to help the whole team achieve higher productivity. To develop a team, though, requires leadership and training skills. In this blog series we'll explore how to develop those skills to build great teams.
The Four Truisms to Developing Team Leadership
Great agents are great salespeople. However, leadership skills are not necessarily natural to the top salesperson.In the next four blogs, I'll give you four principles you must recognize and follow to develop your leadership skills for a win-win relationship between you and your team members. Today, let's focus on principle #1.
Principle #1: People don't know what's expected of them.
1. Do you have a job description for each of your team positions?  If not, get one before you go any further!
2. Do you hire to that job description (or do you hire someone because you like that person)?  You need to know how to ask the right kind of questions to see if your candidate has the skills and qualities you want for the job. And, you can't ask, "Are you honest?" Ha!
(For information on the right questions to ask, and how to ask them, see Your Blueprint for Selecting Winners.)
3. Do you get agreement on mutual expectations? Do you have them in writing? You need to get agreement prior to hiring, and develop a dialogue that clearly lays out the expectations and you get active (vocal and in writing) agreement.
4. Do you have solid time lines for job performance review—in writing? Do you know when your job reviews happen? Do you know what's in them? Be sure you have them in writing!
Get those 4 things in place before you even think about hiring someone!
Are you prepared to hired to that position? What happens when you don't cover these 4 bases?
Do You 'Wing' Your Interview Process?
If you do, you're leaving the most important decision on growing your business to chance! in Your Blueprint for Selecting Winners, you'll get a 11-point process to follow for a successful interview. You'll learn how to construct the kind of questions that will tell you whether that person is a 'fit' for that job. And, this resource is all digital, so you get instant access. Learn more here.
This resource works for either agents building teams or managers building their offices. For $79.95, you'll quit 'winging it' and will choose winners, while saving time and dollars!