My brilliant techie friend and guest blogger, Toolie Garner, is going to tell you more than you thought you ever needed to know  about QR codes. Enjoy!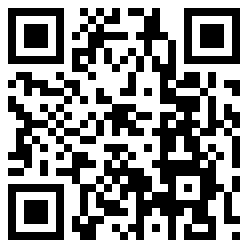 You almost don't notice them, those odd-looking graphics with the tiny black and white squares. It's not until someone points them out to you and says, "Do you know what this is?" that you finally start to notice them on ads, on TV, on storefronts, even on business cards.
They're called Quick Response codes (QR codes). They've actually been around since about 1994, but they've only recently gained attention among marketers because of the smart phone. After all what good is a code if you don't have some kind of reader?
A QR Code Is….
What is a QR code? It's a variation on a barcode; a digital symbol containing information that a QR reader can decode and then take action. Most commonly those QR codes are embedded with the URL of a web page. Scan the code, and your smart phone will open the web page in its browser. 
This code takes you to my LinkedIn Profile.
How to Get a QR Reader
If you have an iPhone, an Android device or a Blackberry (among others), the website that provides apps for those devices most likely has a QR Code Reader that you can download to your device. If you have a smart phone but don't have a reader, go right now to the app site for your device (like iTunes for iPhone), find a reader, and download it to your device. 
How to Generate a QR Code
Having a QR code generated is also very easy. There are a number of websites that will create them for free. Some sites will also offer to track the results of the use of your code (like Kaywa.com – http://qrcode.kaywa.com/static/about).
Head over to http://qrcode.kaywa.com and let's create a QR code right now. If it is not already selected, on the Kaywa page click the radio button next to URL, and type in the web address of your company's website — better yet, your profile page on your company's site. Click the Generate Free text below the URL box, and voilá, your code is generated on the page. Right-click on that code, and choose Save Picture As (or the equivalent in your browser), and you've got your QR code. (That's exactly what I did for this article.)
Now pull out your smart phone, and open the QR Code reader for your device. When the device's internal camera is ready, you'll see your QR code on the screen. Position the device so the code can be read, and you'll shortly be taken to your own website or profile page.
How to Use QR Codes for Realtor Marketing
Are you already thinking about how to use the code? Good! Here are some ideas:
Include a QR code leading to a home's online listing page on the home's For Sale signs. Tech-savvy buyers can scan the code and go straight to the listing page for the home they're visiting.
Put that code on the For Sale flyers at the home's location. If a prospect is in a hurry and just grabs the flyer, they'll still be able to use the code to go straight to the listing page.
Add the code for your online Realtor's profile to your business card. Give prospective buyers the facts about you that will help establish a comfortable working relationship.
Some Tech Tips to Assure your QR Codes Takes Them Where You Want Them to Go
It's important that the destination page for that QR code not change after you print it on your business card. Here's a tip: you may want to create a code that goes to a URL shortener like http://www.Bit.lyor http://www.BudURL.com that you've pointed to your realtor's profile. That way, if you move to another company, your code can stay the same, but you can point the URL to your new profile.
For example, http://www.budurl.com/wbpktw takes you to the website of my Free Website and Blog Planning Kit. I could point that shortened URL to some other website if I need to: I could use the shortened URL on the Kaywa page to generate the code I need. I don't have to worry that the QR codes on business cards I've already handed out won't work simply because I've changed websites.
You can use QR codes for more than just web addresses, but this use is especially handy for Realtors.
How will you use your QR Code? Send email to Toolie@Toolie.com — I'd love to hear how you've used Quick Response codes in your marketing.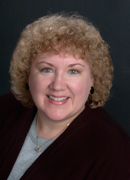 About my guest blogger: Toolie Garner is a professional speaker, web designer, and online business consultant. She helps entrepreneurs and small businesses build and enhance their online presence. Visit http://www.Toolie.com for more information.