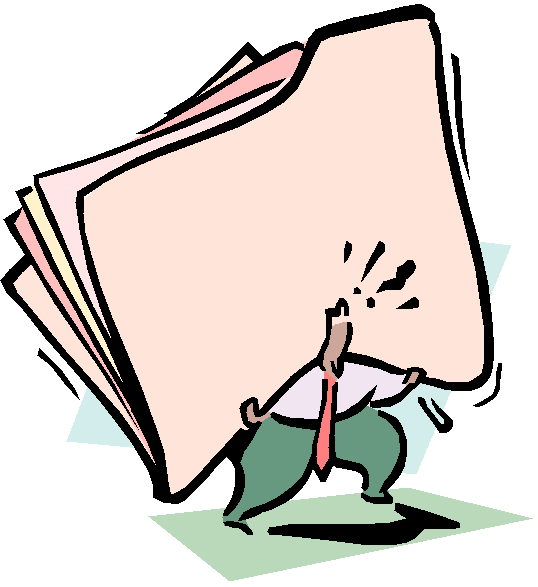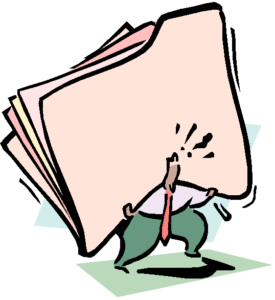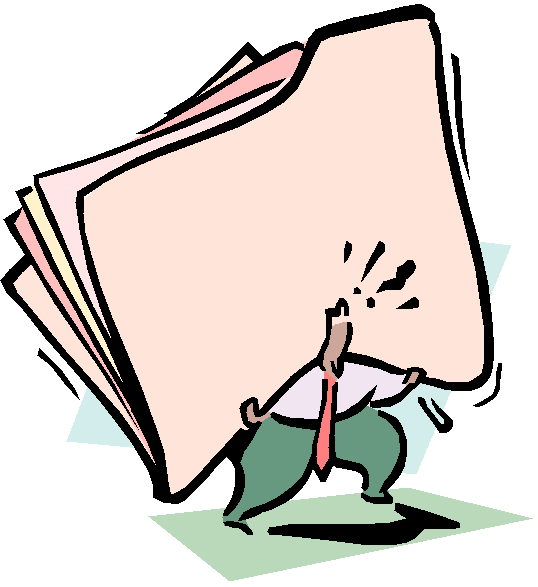 Does your office need a hoarder psychologist to assist you in cleaning it? Do you have paper lying around from 1995?
Envision your real estate office. If I walked into it, could I see processes and systems you use in providing top quality customer service? Could I see your checklists, posted, so that I knew you followed a regular, proven procedure for each group of activities? Could I see pre-made, ready to use, presentations for buyers and sellers? Could I see binders labeled with each subject (like 'listing process'), and filled with 'how-tos' for assistants (or you) inside? Or, would I see stacks of disorganized papers?
Yes, I know. You say you have those all in your computer. But, visual learning is, for most of us, our best learning tool. So, go visual!
There are two reasons to organize.
1. Better client service. If I'm the consumer today, I want to know that you are trustworthy—that you're good for your word. If I can see that you have systems, I know that you will have a much better chance of keeping your word to me. I'm using the word "see", because we believe what we see, not what we hear.
2.
Creating Systems is Key to Effective Client and Time Management
Take system inventory now. Here are the minimum systems you need:
For sellers:
Prospecting system
Visual marketing presentation
Pre-first visit presentation
Checklists: Process at listing/marketing process
After close/client retention
Your personal marketing system
For buyers:
Prospecting system
Visual buyer presentation
Pre-first visit presentation
Checklists: process during buying/before closing/after closing—client retention
Your personal marketing system
How to begin. Real estate professionals are doers. We talk our way through processes.  We dread organizing things, and frankly, we're not good at it. So, how do we begin? First, find your organizational resources. Here are three:
Other agents who already have systems and who are willing to share
Great assistants who are good at organizing
Professionals who sell these packages
You'll probably want a combination of all three. I know it's wonderful to think that you can hire an assistant and expect that assistant to organize from the ground up. But, my experience is that you will have to be involved in the process, and you will have to buy ready-made systems to help that assistant get a clue about what you want.
Start with one at a time. Make a list and prioritize it for the systems you need first. Put a date to start, and a date for completion (I know, there's that organization again!). You'll find that the first is the hardest, and then, it starts to actually get easy! It's a skill like anything else. Bottom line: Systematization allows you to actually run a business, not just run after buyers and sellers.
Another benefit. Are you at the point in your career when you want to slow down–or sell your business? If so, you'll need these systems, for that's one of the things you have to sell!