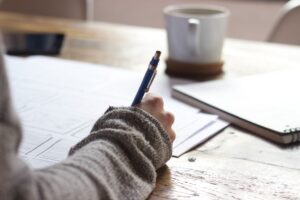 In the previous blog, we explored the power of the Strategic Situation Analysis. I gave you an analysis tool from my business planning program to make it easy for you to assess your business. At the end of this blog, I've got another cool analysis tool for you: Analysis of your Time and Activities. One of the mistakes many agents make is that they try to decide what to do in the future without knowing exactly what they did in the past. Then, unfortunately, they're always guessing about what will work for them. Take the guesswork out of it by fully analyzing how you did your business.
Now, we'll keep moving ahead to some conclusions from your analysis, and we'll start setting up your plan.
What Did You Learn from that Analysis?
What were your best sources of leads? Were they proactive or re-active? What do you need to shift to for success now? (30% more proactive!!!!). That means you go out and find your leads; you don't wait for them.
In the last shift market, a survey of top agents showed they spent
55% of their time in 'seeking' lead generation
45% of their time in 'attracting' lead generation
What's your ratio?
Working Immediate vs. Long-Term Lead Sources
Do you need to make money now? Then, you'll want to put those immediate sources (and semi-immediate) into your plan:
For sale by owners
Expired listings
Open houses
Working your best Sources of Business
For the majority of agents, their best sources of business were
Past clients
Referrals
Yet, according to a recent National Association of Realtors' survey, less than 32% of an agent's business came from those best sources. What percent of your business came from those best sources? What do you want it to be for 2023? What is your plan to increase your business from these best sources?
Mistakes in Lead Generation
In a survey during the last shift, surveyed agents spent most marketing dollars in
Direct mail
Internet website
Print advertising
Woops! In contrast, most of their business came from
Referrals
Repeat Business
Where did you spend your marketing money last year? How much did you spend on your best sources? What do you need to change for the coming year?
You Have the Answers from Reviewing your Business
Based on the answers to the questions above, you can create a plan that will work to greatly increase your results–now, and in 2023.
Click here to grab another analysis tool from my business planning program: Analyze your Time and Activities. It will give you great insights into the habits you've created that either give you results or get in your way.