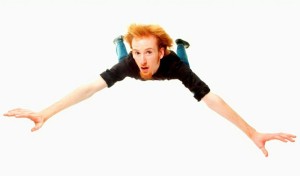 How would you answer this question, "Why should the seller list with you?" You're not just flying by the seat of your pants on this, are you?…….
At our last Masterminds, Steve Hicks, master farmer, was our guest. He asked agents to answer the question, "Why list with me?" How will you answer the question? Isn't that the question in the backs of sellers' minds? Isn't that the question buyers ask themselves to see if they want to sign a buyer's agency agreement with you?
So, write now, write 5 reasons sellers should list with you.
1.
2.
3.
4.
5.
Ask yourself: Is that a good enough list to compel the seller to list with you? Can you prove your statements? Are these reasons above and beyond what another agent will give?
Actually, sellers don't really ask that question. Instead, that's the question that's in the back of their minds. They expect you, through your pre-listing package, through your presentation, and especially your proof and visuals, to show you are not just another agent. And, no–you can't wait until they list with you to prove it. You must prove it before that listing agreement is signed.
Now, write 5 exceptional and/or unexpected services you provide to sellers (and how you show them):
1.
2.
3.
4.
5.
Ask yourself: Are those really exceptional services, or, do most agents do them? How are you showing them? How can you prove it?
Do you have a pre-listing package that shows how you work, has your testimonials, and proves that you are exceptional–that you prove added value? For buyers, do you have a pre-first visit package that does the same thing? If not, you are leaving it to chance. So, right now, start putting everything you think you'd want in those packages so you have them ready. I don't want you to miss another opportunity!
This Resource Will Provide all the Ammunition You Need to Prove You're Exceptional
If you struggled answering the points above, or if you're not satisfied  that they're strong enough, you need this resource. Check it out here.