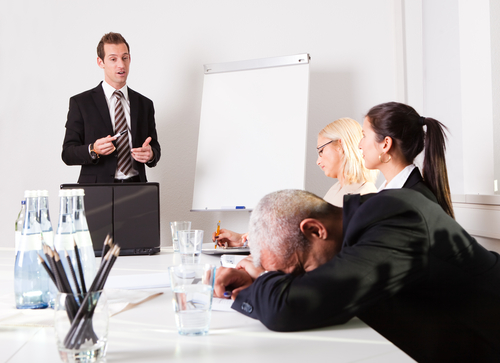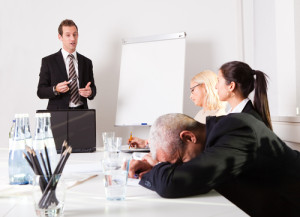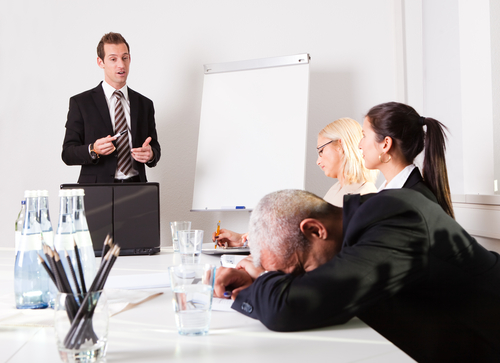 As you present: Here's how to start any presentation.
How do you start your listing or buyer presentations? How do you start your sales meetings? How do you start your short sales presentation? As newer agents, especially, we tend to want to establish our credibility by talking–a lot. But, that doesn't work. Why? Our clients stop listening. Quit putting them to sleep! Here is a quick, very effective presentation skill to get their attention and keep them attentive as you reveal your expertise.
Presentation skills–or the lack of them–makes or breaks any classroom or listing experience.
Want to Put Creative Presentation Methods into YOUR Course?
Unfortunately, most courses are written as 'factoid streams'–pages and pages of material that suggest the lecturer just drone on. But, that's not effective in the classroom. How do you change that factoid-heavy, boring course into something exciting? How do you make it a better learning experience?
Using the course you want to teach, or are teaching, we'll put in teaching methods that keep the audience's attention and help them learn better. You'll get a chance to try it out, and get feedback from Carla, too. Results: It will be much more pleasant for you as an instructor! Space is limited, to register now! $149.