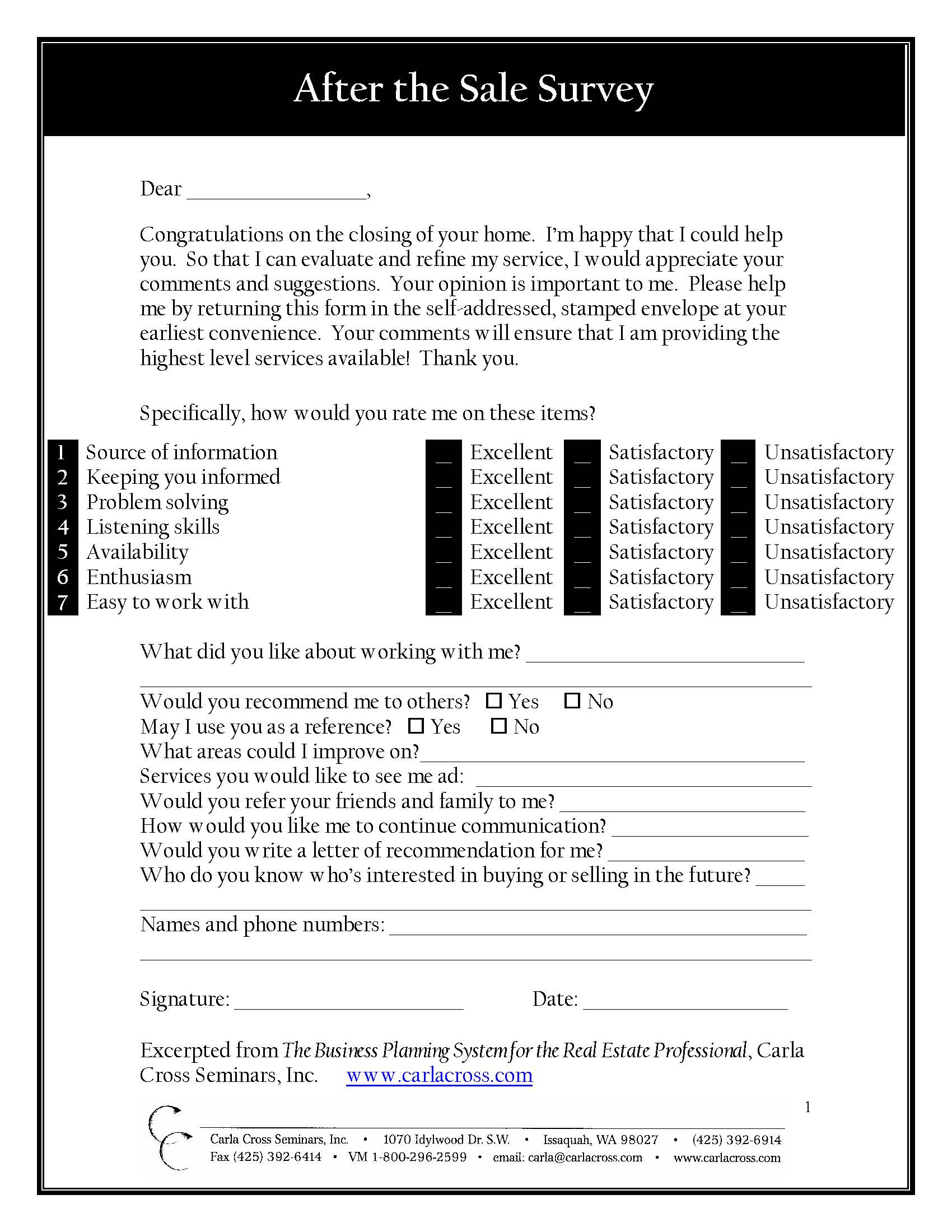 Are you taking advantage of those great evaluations you're getting? After all,
we believe what others say about us, not what WE say about us.
Are you sending out your surveys regularly, at least at closing? At the end of this blog, I'll give you a link to get a format for a survey, if you need one.
According to Stefan Swanepoel, in his 2010 Trends Report,
Consumers are looking much harder at 'proof of experience' in the form of comments from past clients.
If you are sending surveys at closing–congratulations. But, what are you doing with them? Are you reading them, then putting them in the drawer? Not so fast. You need to publicize them. You need to let others know that clients believe you are competent.
Watch Those Websites
Take a look at 10 agents' websites–at random. How many of the ten have posted testimonials or evaluations? I'll bet not more than one or two of them. So, you can see how easy it is for you to stand out. Just start by posting 5-10 of your testimonials on your website. By the way, always have a place on your evaluations where your clients can check that they will let you use that evaluation publicly.
Take Advantage of LinkedIn and Facebook Endorsements
It's getting to be a really big deal–evaluations and endorsements. So, get in the habit of asking for endorsements on these sites. There's just too much information today available for the potential client to know who to choose. Help them.
Check Out Evaluation Webites
These websites offer clients an opportunity to provide feedback on their agents. Take a look at this feedback:
What if you were one of those agents who received a bad evaluation? The whole world will know! So, be sure to be proactive and ask for and post your glowing recommendations whenever and wherever possible.
Click above to grab that after the sale survey and gather your glowing evaluations-o-or, fix it fast!