Are you building a goldmine business–or a deep hole? In this blog series, I'm going to show you six things you must do to assure you're building a 'goldmine' business–a business that keeps giving back more and more to you each year. If you're not doing these six things, you're actually only digging yourself a deep hole!
Know Your Business
Do you know where the majority of your business came from last year? Do you know what percent (or even how many) of your marketing dollars you spent in creating that business? Some agents know the answer to the first question. Very few agents know the answer to the second. A few months ago, I was a speaker at a large regional company convention on business planning. I found that about half the agents could answer the first question. They knew their best source of business was referrals. However, only one out of 400 knew what percent of his total marketing budget he had spent generating this best source!  Why? Agents take referrals for granted. They don't build a marketing plan around this best source, so they have no way of allocating marketing dollars or measuring results. Their approach to their best source seems to be, when you've been in the business for awhile, you get referrals, don't you?
 Are you Mining Referrals or Just Waiting for Them?
Assuming that referrals automatically come to you as a result of being in the business for awhile is a costly mistake. Smart salespeople in other fields today know that planned, purposeful business networking for referrals is the best way to increase your business at small cost. No matter how many referrals you get now, here's how to increase that goldmine. An added bonus: Your business experiences will be less stressful, for you'll be working more with people who know you're wonderful–or have heard you're wonderful. Here's how to systematize your 'goldmine' to assure that getting referrals is not just a great idea–it's a major part of your business plan.
Two of the Six Goldmine 'Moves'
1. Find out where your business came from last year. This is a very important, though usually left out, part of your business planning process. My new business planning program, Beyond the Basics of Business Planning, has a system for analyzing your best sources of business (as well as analyzing all of the most critical areas of your business) . 
After discovering where your best sources of business were last year, add the number of marketing dollars you spent on each source of business. Compare sources with outlay of marketing dollars. Are you allocating more of your marketing dollars to your proven sources? What's your return on your marketing investments? Are you, as many agents, spending too many marketing dollars chasing the wrong sources of sources of business?
According to marketing research companies, it costs five times more to get a new customer than to keep an old one! But, you say, why should you spend marketing money on people who won't buy another home from you, or list their home, for another five-fifteen years? Because you're not after just the sale. You're after referrals.(insert figure here)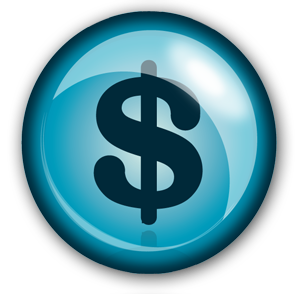 2. Start thinking of your best source of business as a "target market". Who gives you referrals? Your most important source are old customers and clients. Your second source, in that same category, are people who know and trust you. Have you ever thought about these two groups as a specific "target market"? Looking at them that way changes your whole view on their importance to growing your business.
A word of caution about concentrating on getting referrals as merely tactical moves. It's bigger than that.  To grow your goldmine with referrals, you must integrate this referral concept into your business plan. This is a specific market, one that's much more important than for-sale-by-owners, first-time buyers, or other markets. Why?
What insights did you get reading this blog? How much money did you spend on your best source of business last year? What changes are you going to make?