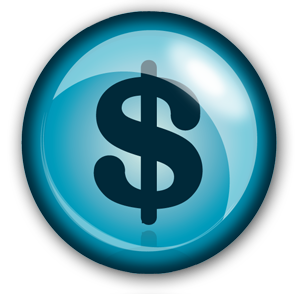 I'm in the midst of revising my book for would-be and new agents, and I wanted to include a section on those 'opportunities' new agents are offered. Here's an excerpt (I'll let you know when the book is available, too).
In your first few weeks in the business, you may be offered opportunities to             
Hold open houses for other agents
 Co-list a property for a seasoned agent (or the seasoned agent may suggest you be the 'servicing' agent)
Work for, on a part-time basis, a seasoned agent
 Work for a builder or a listing agent who represents a builder 
At first glance, you may think these great opportunities. After all, you're a little scared of becoming wholly commissioned, and you're looking for a safety net. But, let's take a closer look. 
Hold Open Houses for other Agents 
This may be a great opportunity to meet potential clients. But, before you leap at the opportunity, find out: 
Is the home in optimum condition so potential lookers will be drawn to it?
Is the home in a well-driven area so you'll get traffic to the area?
Will the sellers leave the property during your open house? (They shouldn't be there)
Can you circle prospect the area prior to the open house? (Go to home owners in the area to invite them to the open house and ask for leads)
Will you get enough open house signs (5 or more) to guide drivers to the area? (More open house signs translates into much more open house traffic. It's much more important than an ad). 
If the opportunity can't meet the 5 guidelines above, it's probably not an opportunity for you. It's an opportunity for the listing agent to avoid holding the home open! 
Co-List a Property for a Seasoned Agent 
When I say 'co-list', I mean any kind of a commission agreement of perhaps 20-50%. This sounds like a good deal, doesn't it? But, it depends on what you have to do to earn that commission. Get in writing what you'll be expected to do. Too often, agents take advantage of new agents by 'buying' an unpaid assistant for their listings. Be sure you can learn from this agent, and that you're doing your fair share of the work for the commission agreed upon. 
Work on a Part-Time Basis for a Seasoned Agent 
This means you'll be working essentially as an assistant. Unfortunately, this puts you into the 'task-focused' business, not in the sales business. I don't recommend doing that if you want to jump-start your career. 
Work for A Builder or a Listing Agent Who Represents a Builder 
New agents are frequently asked by builder reps to hold open houses and/or do administrative work for their builder listings. Before you leap at this opportunity, ask yourself the same questions about holding open houses or working part-time for an agent. Get in writing the exact duties you'll be expected to perform, the hours required, and the pay. 
Big idea:  Your focus should be on building your own career. The further you get from your own lead generation, the weaker your foundation.