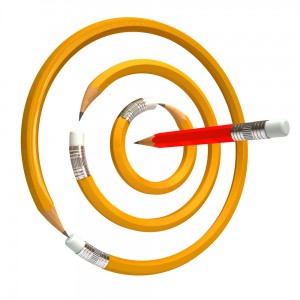 Advice for new real estate agents….I know you get a lot of it, but I wanted to share some with you from real-life agents who were successful early in their careers. I am including these quotes in a new book I'm publishing in July, What They Don't Teach You in Pre-License School. If you've been in the business awhile, you probably have a list of 'if I knew then what I know now'…..So, for you newer and would-be agents, here is the advice great agents want to give you to avoid the mistakes they made–and be successful quickly.
Business Plan is First and Foremost
1. Get a good business-start-up plan and work it consistently.
From Brian Orvis: "If you don't prospect, the potential for failing in this business greatly increases. I wish I knew how to tell other agents, in a nice way, to get the hell out of my way when they try to discourage me from proactive prospecting (cold calls/phones, expired listings, for-sale-by-owners).'
From Tom Raynor: "The most important skill for a new agent is to prioritize and make the best decisions on where to allocate their time. It can be easy to wander if you wait for the business to come to you.'
From Connie Walsh: "Write a business plan every year, allow for flexibility and live by it.'
And, from a survey of 50 successful first-year agents, when I asked them what they wished they had had more of, they said: "Business planning.' With a better plan for finding buyers and sellers, they thought they could have done better faster.
Do Business-Producing Activities Every Day
2. Devote enough time and energy to the business from day one to create the financial rewards you need to do this job.
From Marie Farnsworth: "Come to the office (go to work every day!). Go through the steps it takes to get going.'
From Carol Stieg: "Don't sit and wait! Get out there, meet people. Call every person you've ever known!'
From Doug Nunnally: "Before your first day, create a list of all your contacts in a database.'
From Cindy Zulla: "Utilize the tools available to you. Come to work. "
From Connie Kruse: "Your business and your database are really similar to a living entity. You must attend to and feed them daily or they will not be healthy or grow."
Keep the Customer's Best Interest at Top of Mind
3. Keeping the customers' best interests in mind pays dividends.
From Cindy Zulla: "The business is now much more customer service oriented rather than information providing. Clients need us for prioritizing the information."
From Brian Orvis: "Never look at the end result (commission) before going into a listing presentation and expect to get the listing. People are more respectful of you when you are brutally honest about everything. In other words, don't give them the bunch of crap that flaky agents would use."
From Connie Kruse: "Build your business on a solid foundation of systemized excellent service. Show people first how much you care, and then how much you know."
Maintain a Positive Attitude
4. Keeping a positive attitude is up to you.
From Connie Walsh: "One of the realities of real estate is facing rejection. It is important to be a part of an office team that is positive."
From Chris Cross: "Get sales training. Training personally motivates me and has given me the scripts, dialogues, and systems to start my career fast."
From Renee Menti: "I have some affirmations that I use daily to keep myself 'up.' One of them is, 'I have persistence,consistency, and a positive attitude.'"
From Connie Kruse: "Lack of self-confidence and persistence are the two things I see new agents demonstrating that are self-defeating. Henry Ford said, 'If you think you can or you think you can't you are usually right.' Carefully create your world
These four categories of advice hit the mark, I think.  What would you add?
Get a Scholarship for the new Up and Running in Real Estate Program
Enter now to win  a scholarship to my new Up and Running in Real Estate program. This program is online, so you can start at any time (no downtime until training starts!). To find out details, check out my Facebook business page, 'like' it, and complete the scholarship application. I want to kick off the program with worthy agents who will benefit–and make a lot more money as a result!
To enter: Must be under 2 years in the business, full-time. Three lucky scholarship winners will be named June 1. Apply now. Scholarship entries must be in by May 31.
By the way, your coach will receive a full scholarship, too, as that agent's coach, and get entry into the Coaches' Corner. Click here to find out more and enter.