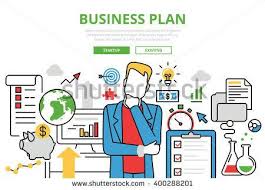 Grab my 53 business planning tips for a better 2017! (at the bottom of this blog).
During December, I'm writing about business planning, to inspire you to get your business plan done for next year. Managers, see Management in a Minute for managers' business planning tips.
Note: Under 2 years in the business? You need a solid business start-up plan. Check out my online program Up and Running in Real Estate.
Have you ever seen anyone follow a process–and then fail? Of course. Whether we have a bad road map, a poor teacher, or a lacking coach–it all leads to less than exceptional performance. I know this intimately, as a musician. I've worked with musicians who learned a piece of music wrong. Then, they just keep playing it wrong! They can't seem to break those bad habits–even when they know they are playing it wrong.
The Power of Models
We blithely follow just about anyone's directions, because we assume they must be good if they're published (ha!). Or, we follow them because we like them. However, sometimes the plans we are drawn to are really, really bad! We like them because they ask little of us.
Be very critical of the directions, plans, processes, and systems you get from someone. If they are poor, they will lead you in poor directions.
Watch a Failing Real Estate Agent to See What I Mean
So many times, agents come into the real estate business and make up their own 'version' of the business. After all, they come into the business to be 'independent'. If they only knew what they were doing to themselves…..You see them sit around and wait for something to happen. You see them criticize the 'leads' they are given. Left to their own devices, they create a plan for failure. The worst thing is that they don't even realize they are doing it! They think that any plan of action will work to get them to their goals.
Be sure you are using proven plans–whether you are a new agent or a seasoned one. As a seasoned agent, too, you need some latitude in the planning process. Yet, you'll want to use a process that leads you in the right direction.
Some Business Planning Tips from the 'Coach' (That's me…)
Click here for those 53 business planning tips from the Coach. Watch to see that your business plan has these attributes, and it will be a successful one.
Need a better business planning system? Check out my comprehensive online program, Beyond the Basics of Business Planning.
Watch my Complimentary Business Planning Webinar
During this fast-paced webinar you'll see:
Why your plan probably didn't work for you—and what to do about it
How to definitely find out what will work for YOU (not someone else's plan!)
How to anticipate market shifts (!)
What to STOP doing in 2017
What one thing will assure your business plan works
Bonus: 10 Creative Marketing Ideas for your plan
Included handouts:
The strategic planning process created exclusively for real estate professionals by Carla Cross
Review: Your best sources of business
Click here to see the webinar and grab the handouts.
Here's to a great 2017 with your polished business plan!
How Good is Your Business Planning System?
Need a comprehensive business planning system that is designed specifically for seasoned agents?  Most planning systems don't cover the specific areas you need to address.
Check out Beyond the Basics of Business Planning.